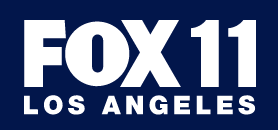 FOX 11 Exclusive: KISS frontman Gene Simmons talks art, End of the Road Tour

LOS ANGELES – FOX 11's Christine Devine caught up with KISS frontman Gene Simmons before the iconic rock band hit the road for their End of the Road Tour.
She says: "I'm taller than Gene Simmons!" But only when wearing his signature KISS platform boots, she recalled. It's one of the perks of an in-person interview at a KISS rehearsal studio in North Hollywood that occurred over the summer.