Gene Simmons: Kiss, Riffs, and His New Gibson Signature Bass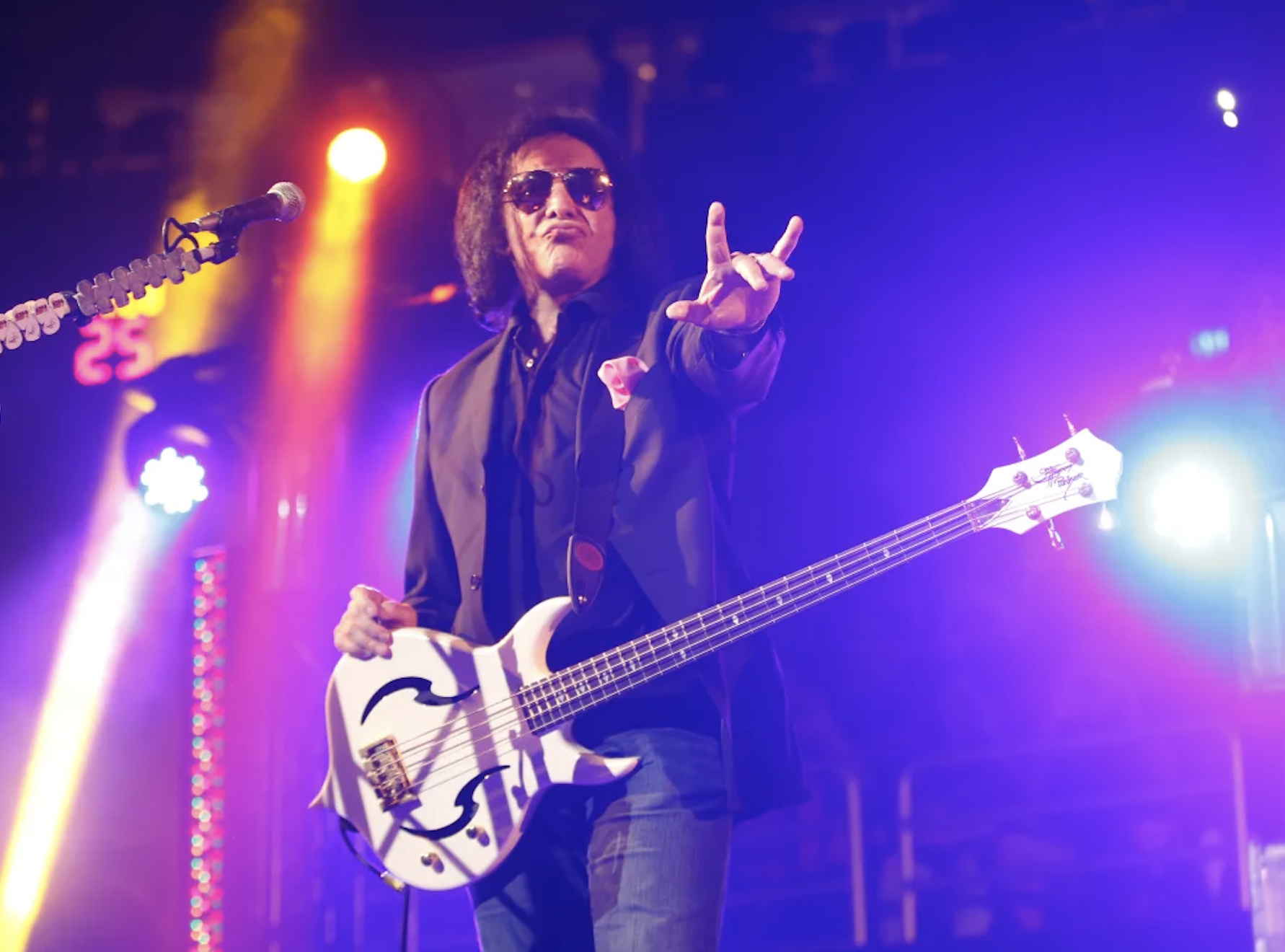 Love him or hate him, Gene Simmons has probably become one of the most high-profile ambassadors of electric bass since Kiss released its self-titled debut album in 1974. While his larger-than-life, demonic imagery often overshadows his musicality, the self-ascribed God of Thunder has contributed some now-classic bass lines to the rock and roll canon. Whether it's the devilishly memorable riffing during the verses on "Detroit Rock City," or the crafty, walking bass lines in "Strutter" and "Rock and Roll All Nite," or the sheer distorted aggression of "God of Thunder" and "War Machine," Simmons has clearly carved out a voice for himself that is uniquely his own.
Recently, Simmons teamed up with Gibson to release the Thunderbird G² (pronounced "G squared") signature bass, which received its worldwide soft launch at the "Kiss 2020 Goodbye" PPV concert in Dubai on New Year's Eve (incidentally, in epic Kiss fashion, the concert broke two Guinness World Records for pyrotechnics). The Gibson G² was officially unveiled during the virtual winter NAMM show this past January.
The story of how this partnership came to be, according to Simmons, is that Cesar Gueikian, the new forward-thinking CEO of Gibson, contacted him out of the blue. "He said, 'Listen, I'm a big fan, I love guitars, I love Gibson; we're aware that you played Gibson in the early years, and we'd like to rekindle that relationship,'" he recalls. "I said, 'Ok, but I'm not really looking for a full-page ad in Bass Player magazine. It's not what I do.' With most of these full-page ads, by other bass players, you don't have a fucking clue who they are or what band they play in—the name of the band is Killswitch? Never heard of 'em. So, those pages mean nothing to me. I don't mean to be dismissive; I just mean it's become commonplace." In other words, Simmons doesn't necessarily need the exposure endorsements, and by extension full-page ads, commonly afford other artists. It's one of the perks of being a household name. "I'm much more interested in making the fans happy and proud, so that if they get one of the G² instruments, they not only will be proud of the way it looks, but also the way it sounds."