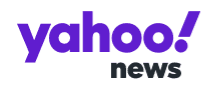 Gene Simmons dishes about a new music festival in Grand Forks, B.C., and his deep love of ketchup
The lineup won't be announced for another few days, but the Kiss rocker said they're expecting 40,000 people to attend the three-day event, which he is set to host.
Simmons called Radio West host Sarah Penton Thursday afternoon to chat about Grand Forks, the festival and some of his "peculiar" eating habits.
There are any number of places across North America you could have launched this festival. Tell me a little bit more about why Grand Forks?
About a year and a half ago, Kiss took some time off and I didn't want to stop playing, so I put together [The Gene Simmons Band] and we played around. And I happened to play there, we headlined on one of the days. I had such a great time, more precisely Chuck and I connected.
What do you think it'll be like having a festival of this size in a place like Grand Forks?
It's a better place than Woodstock was, that's in the backyard of a farmer who let his pigs take poops in the field. Right? Woodstock was nowhere. You couldn't get there. It was a one-lane highway, half a million people showed up. I like the mayor, and the local people, and because the folks at Grand Forks are making it financially feasible we can do the festival for pennies on the dollar than it would a normal festival. So you don't have to, as they say, get gouged by the pric