Gene Simmons on Eddie Van Halen: 'He Was a Superhero'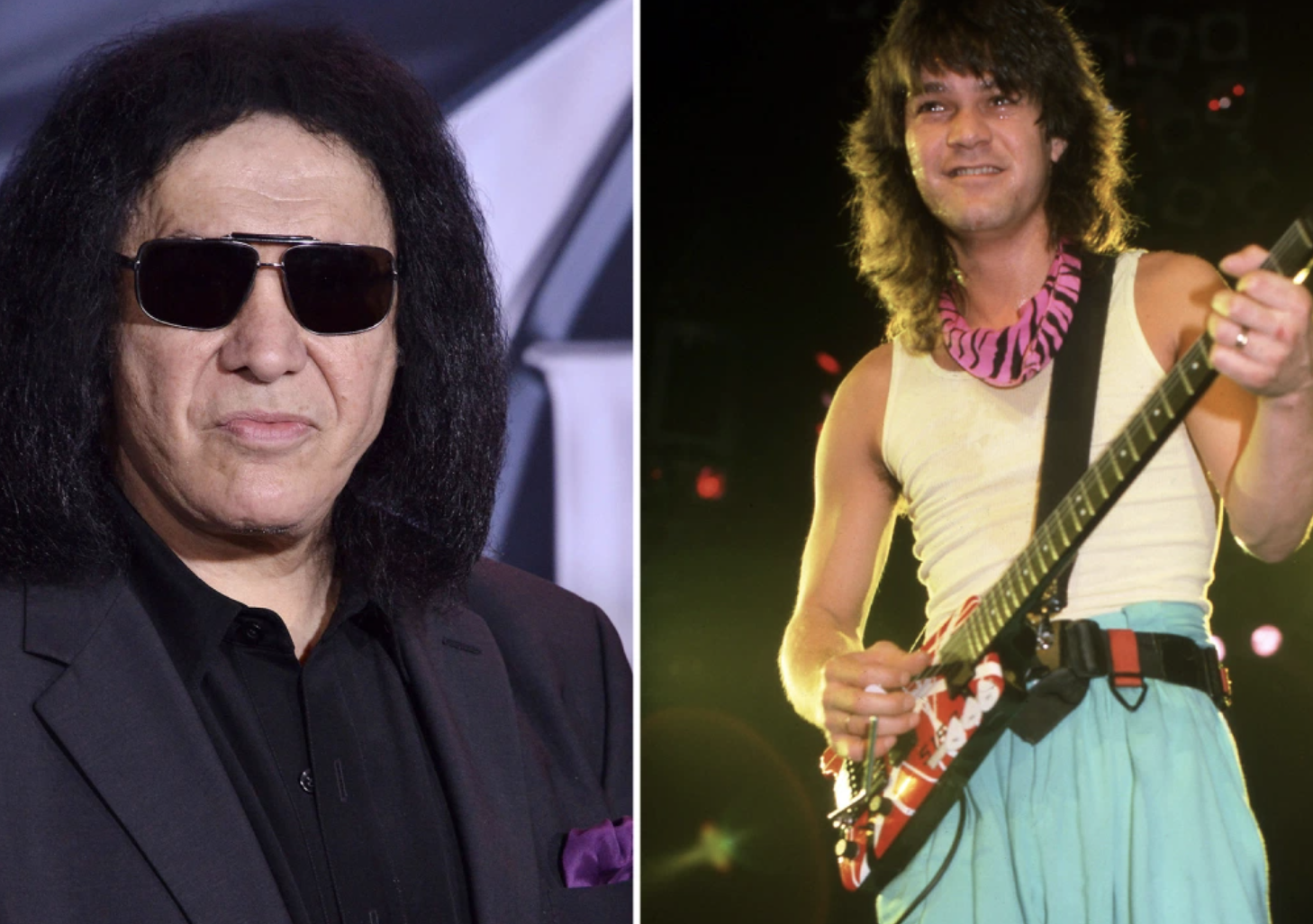 Although it's sometimes forgotten, Kiss — and the band's Gene Simmons in particular — played a key role in the early days of Van Halen. After seeing the then-unsigned band at an Los Angeles club in 1977, Simmons brought Van Halen to New York and produced their first demo. A year later, Van Halen had a record deal and a huge debut album. Simmons remained in touch with the guitarist over the years. A noticeably subdued Simmons shares his memories of his late friend.
This is a heartbreaking day for me. Eddie was a beautiful soul; a sweetheart of a guy. You can say he's the finest guitarist on two legs since Hendrix and all those superlatives, which of course are true. But for me the most memorable image when I heard he passed today was Eddie smiling from ear to ear.
If you look at the images that are circulating, Eddie's always smiling. He enjoyed life. He could tear the roof off the sucker on stage and the whole time he's looking at the fans, hardly at the fretboard. He's smiling because he's having the time of his life. That smile is the thing that gets me every time. Someone would say something and he would just kind of smile. I never heard him raise his voice at anybody.